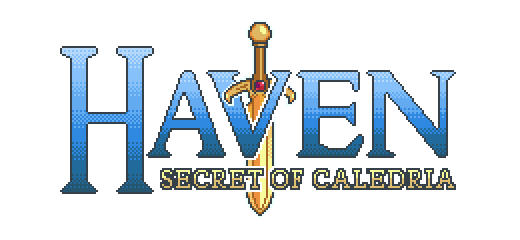 Haven: Secret of Caledria
Major Announcement - Name Change
---
The name Asylum: Secret of Caledria is no more!

Why the name change? "Asylum", by definition, can mean a secure retreat. And that's basically what Caledria is, in a nutshell. The title seemed fitting at the time I chose it. The problem is, Asylum is a word commonly used in horror games. So people were already confused by what my game was. Not only that, but searching the word "Asylum" in relation to any game brought up so many different results, that I figured it would be incredibly difficult for people to find my game.

Going forward, the game will now be called "Haven: Secret of Caledria". Hope you guys approve of the change!
Also, any current downloads will be removed until I released another update with the proper titles. I'll have those up within the next couple of days.
Get Haven: Secret of Caledria